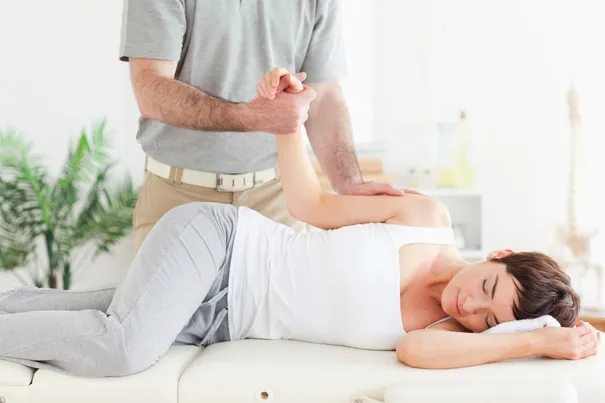 If you're regularly suffering from chronic pain, chiropractic adjustments may provide relief. Also known as spinal adjustments, with this treatment a chiropractor may be able to reshape and straighten out your spine, thus potentially resolving muscle tension and strain. Contact Dr. Greg Banks and the team at Kalaheo Spine and Wellness Center in Kalaheo, HI to schedule chiropractic adjustments.
Spinal adjustments can address not only general back pain, but also joint pain, tendonitis, herniated discs, and more. Ultimately, this type of therapy is quite flexible and useful in a variety of situations.
Here's How Chiropractic Adjustments Work
Chiropractors are often thought of as back doctors. Of course, many chiropractors these days can help with aches and pains throughout the body. Still, the back itself acts as a foundation for your whole body. So while chiropractors now have a variety of options in their medical bags, working with the back often remains a priority.
Chiropractic adjustment ranks among the most effective chiropractic treatment methods. With this treatment, a chiropractor will use hands-on manipulation to gently realign out the spine. Since your spinal column is connected to various muscles and bones throughout the body, if it's out of alignment, it can cause strain, muscle tension, and ultimately pain. By straightening out the spine, it's possible to relieve this pain, strain, and tension.
Crucially, chiropractic adjustments can be used to treat the underlying causes of pain rather than just the symptoms themselves. This means that the pain relief is often long-lasting and even permanent. Further, you won't have to rely on expensive and potentially addictive pain medications.
Looking for chiropractic adjustments in Kalaheo, HI? Get in touch with Dr. Banks and the team at Kalaheo Spine and Wellness Center.
Conditions That Can Be Treated With Chiropractic Adjustments
Spinal adjustments can be used to treat a wide variety of conditions. Below, we've listed some of the most common ones. However, this list is far from exhaustive. If you're in pain, it's wise to talk with a chiropractor about treatment options.
General Back Pain- If your back is sore due to poor posture, bad ergonomics, or whatever else, chiropractic adjustments can provide pain relief
Joint Pain- Even joint pain say in your hips may be the result of a misshapen spine
Personal Injuries- Whether you suffer a car accident, a slip and fall, or an accident at work, chiropractic care can provide relief
Herniated Discs- A herniated disc can cause immense pain and often won't heal on its own, but a chiropractor can help
Tendonitis- Issues with your back can strain tendons, causing inflammation
If you'd like to undergo chiropractic adjustments in Kalaheo, HI, dial (808) 332-5580 to reach Dr. Banks at Kalaheo Spine and Wellness Center.